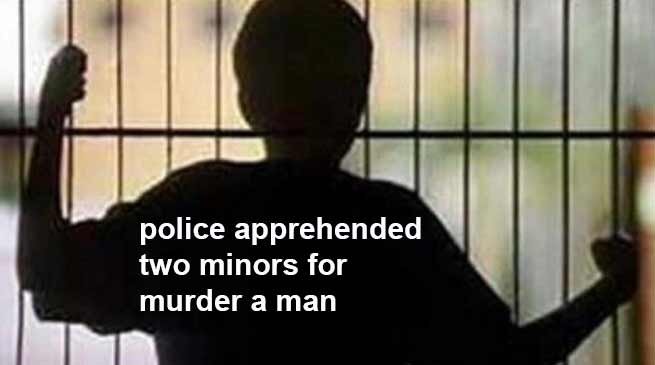 The Capital Police has apprehended  two minors who they believe are responsible for the murder of a man at E Sector.
---
Itanagar
The Naharlagun police  apprehended two alleged accuse of murder within a hour which took place at E Sector here on Wednesday.
SP Capital M Harsha Vardhan inform that  on September 19 at 11.30 pm a telephonic information was received regarding assault on a person near Shiv Mandir at E Sector.
Accordingly police team has rushed the place of occurrence and the injured person was immediately was rushed to the Tomo Riba Institute of Medical & Health Science (TRIMHS) where he was declared dead.
The deceased have been identified as Jayanta Majumdar-27 yrs s/o lt. Amar Chandra Majumdar, Singimari (P: Angsh), Bakshirhat, Coochbehar, West Bengal and was associated with a private school here at Naharlagun for last two years.
After registering a case vide Naharlagun PS case. no. 171/18 u/s- 302 IPC the Naharlaugn police swung into action and base on information by the witness who fled away from spot two allege accused. have been arrested within  an hour after search and chased by the police.
The age of two accused are being verified and may be juvenile as they said to be student of Class 9 and 10. One of them belongs from Kurung Kumey while other from East Kameng district. he added.