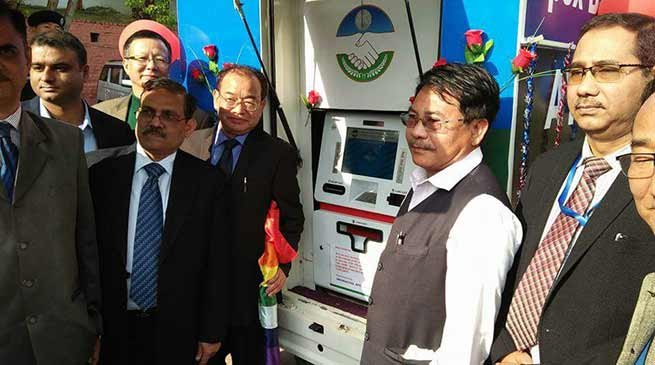 Itanagar
An ATM Van of Arunachal Pradesh State Cooperative Apex Bank supported by NABARD  launched on 22nd December 17 by Shrivenham Wangki Lowang,  Minister Agriculture. The van will be used for creating awareness of Digitisation of Banking Services.
Talking to Arunachal24 , Tsering Thongdok, Managing Director,  Arunachal Apex Bank  informed that "The van tour in the districts for public awareness about use of the card Base transactions.
The van can also be placed in the festival, trade fair, or any place on requisition by govt, departments, NGOS , institutions etc. The van is equipped with ACCESS , Generator set, CCTV, CYEREN , Sound system etc"  he added.
It must be mention here that  the "Apex Bank have witnessed a radical change from 'conventional banking to convenience banking'. Today, they are poised for 'digital banking' at a rapid pace where it all began.