North East
Army Busted NDFB(S) camp in deep Jungle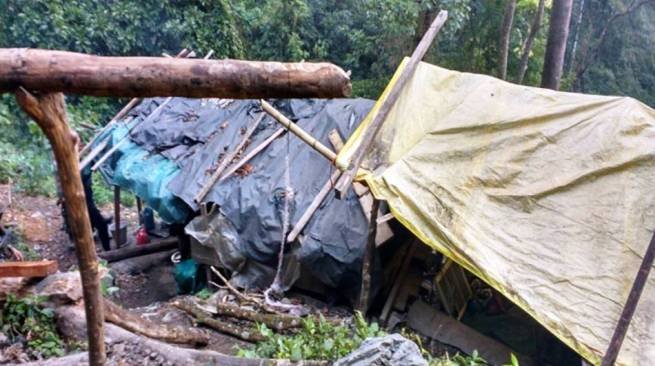 Guwahati
Indian Army busted a NDFB(S) camp  inside a deep forest at Rowta Reserve Forest area near Assam-Arunachal Border.
On the basis of a  intelligence input of NDFB (S) terrorists holed up deep in the jungles of Rowta Reserve Forest North of Mazbat town bordering Arunachal Pradesh, Army launched an search operation. The  search operation which  was conducted jointly by the Army and Udalguri Police was continue about 48 hours.
At last after about 48 Hrs the operation was launched on 10 February by Army and Assam police, was a major success and resulted in successful busting of NDFB(S) militant camp. The camp was being used to train and provide logistic support to the active cadres of the NDFB(S).
 Two persons were also apprehended from the camp location. The destruction of the NDFB(S) camp goes a long way in reducing the menace of this unlawful organization from the district of Udalguri and will help in bringing peace and normalcy in the region.