North East
Antarik Suraksha- A Rear Area Security Exercise held at Narangi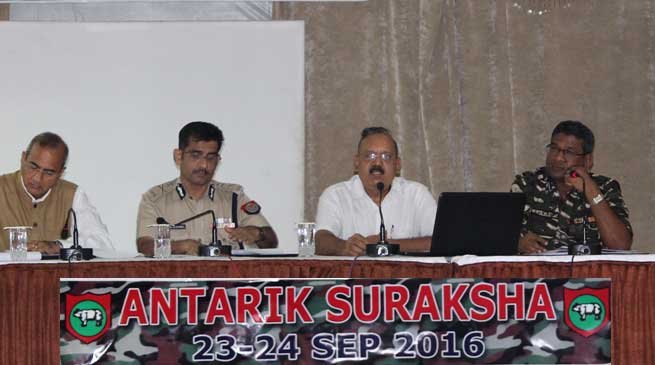 Guwahati
A Rear Area Security Exercise Antarik Suraksha was conducted at Narangi Military Station on 23-24 Sept 2016 under the aegis 51 Sub Area. The aim of the exercise was to assess the effectiveness of Rear Area Security plans at the backdrop of changed operational dynamics to synergize efforts amongst all stake holders.
The keynote address was delivered by Mr VK Pipersenia, IAS, Chief Secretary Assam. The Chief Secretary Assam expressed his concern on the rapidly changing security situation & stressed the need for a dynamic, flexible & resilient Rear Area Security Plan. The role & task of all stake holders was discussed in detail by senior dignitaries from Assam Police, BSF, CRPF, CISF, National Highways, Railways & Inland Water Ways.
Major General Anil Kumar Jha, General Officer Commanding 51 Sub Area deliberated upon the need of synergized operations to ensure that there are no disruptions in the Combat Zone during active hostilities.
During the closing address Lieutenant General Satish Prabhakar Nawathe, VSM, General Officer Commanding 101 Area brought out the need of a Unified Command Centre duly integrating all stake holders' i.e Army, CAPF & Civil administration for the successful execution of the Rear Area Security Plan.