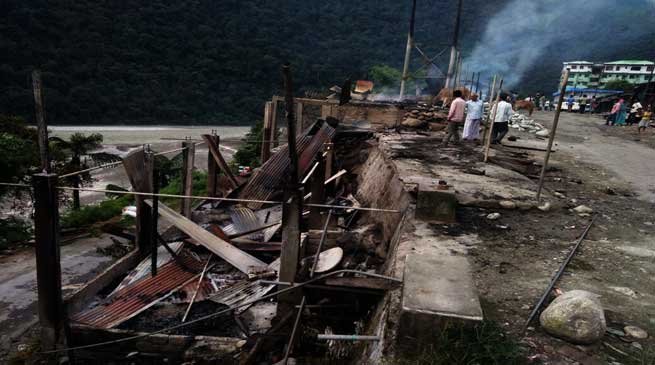 Anjaw
A major fire  broke out at Hayuliang market (Kala Bazar)last night around 12.00 mid night caused probably due to short circuit   of Anjaw district, Arunachal Pradesh .
The fire was doused around 1.45 am by public.  Two water tanker from Army arrived around 2.00 hrs only after the fire was doused. 14(Fourteen) shops were completely gutted and nothing could be saved. One dwelling house is also reported to have completely gutted. One shop had to be completely demolished  to control further spread of fire.
There is no report of any loss of lives. Two persons are said to have sustained injury.