Itanagar
Airtel CEO for Northeast briefed Khandu about "Project Leap"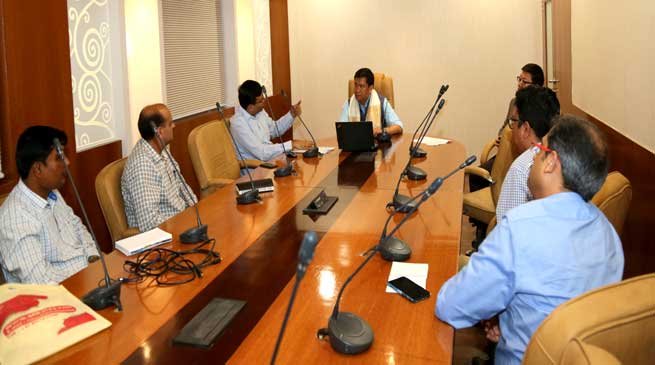 Itanagar
Sameer Anjaria, CEO, Airtel North Eastern States and Assam on Friday briefed the Chief Minister Pema Khandu on the company's telecom network roll out across the State under "Project Leap" – Airtel's national network transformation initiative.
CEO Airtel North East informed CM that Airtel  is committed to expand telecom network in Arunachal Pradesh and therefore continuous efforts is being made. "Over the last 12 months, we have brought much needed mobile connectivity to many towns and villages in Arunachal, aiding the overall economic development of the state" he added. He requested Government of Arunachal Pradesh support to enable the requisite policy framework for the growth of telecom services in the state.
The team from Airtel also apprised the Chief Minister of the challenges in expanding the mobile network in remote parts of the State and his support and guidance was sought.
Airtel is the largest mobile operator in Arunachal Pradesh and its network covers close to 60% of the State's population. It offers 2G/3G/4G mobile services to customers in the State and is deploying infrastructure to expand its network further, thereby, contributing to telecom connectivity in the State.
After giving a patient hearing, CM Khandu assured all possible support to the telecom giant to expand its reach in the state. He congratulated Airtel for their dedicated service and called for connecting to every nook and corner of the state.
Earlier in November 2015, Airtel launched its Rs. 60,000 crore network transformation and expansion program 'Project Leap' aimed at perceptibly improving network quality and delivering the best customer experience across India.