North East
Airmen goes for High Altitude Trekking Expedition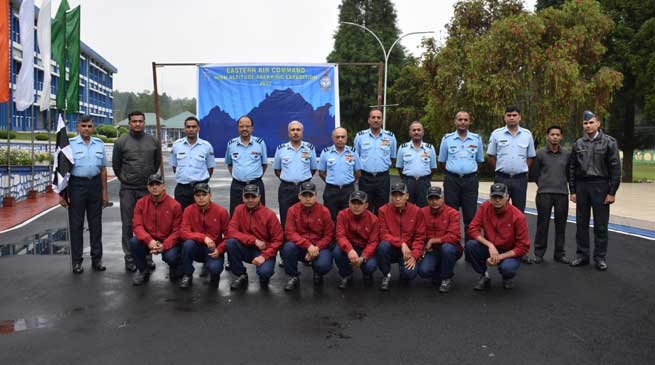 Shillong
Taking time out from their everyday military life, a team of 09 Air Warriors (officers and airmen of Indian Air Force) left for a High Altitude Trekking Expedition, that was flagged off at HQ Eastern Air Command by  Air Marshal Anil Khosla AVSM VM, Air Officer Commanding-in-Chief, EAC IAF,  on Saturday.
The team will trek for close to 6 hours daily in the Gorechen ranges of Arunachal Pradesh between 12 to 23 May 2017.  The expedition will culminate at Dirang on 22 May 2017.
 Adventure and sports activities invariably go hand-in-hand in the Air Force way of life, thus reinvigorating camaraderie and sprit-de-corps amongst  Air  Warriors.
The trek will allow the participants to relieve a slice of the history of Arunachal Pradesh while offering them a glimpse into the life of villagers of Arunachal Pradesh amidst expansive meadows, cascading waterfalls and running streams.
The aim of the expedition is to create awareness about IAF amongst youth of the region and also motivate them to join the Indian Air Force.