Arunachal
Air Dropping of Ration Commodities to Taksing Going On- Khandu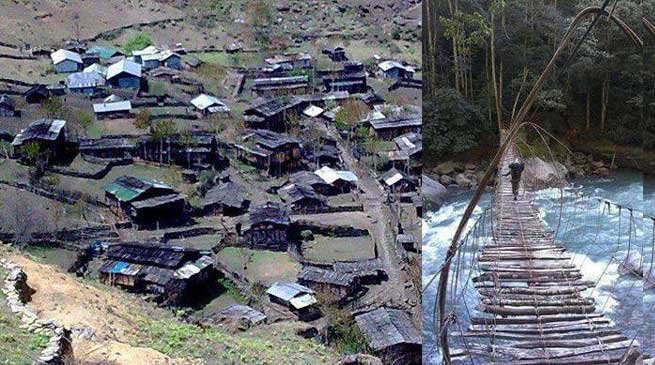 Itanagar
Air dropping of ration commodities to Taksing circle have been started from Saturday last, this was informed by the chief minister Pema Khandu through a press statement issued from his office . it must be mentioned here that the some local news papers carrying a news report with the headlines " Taksing cut-off crises looms" .
The situation is under control, and  more ration sorties would be carried out in the days to come, mentioned in the press release.
On receipt of a memorandum from the representatives of Taksing area, Khandu had directed Secretary Food & Civil Supplies Jokey Angu to take up the matter expeditiously. CM had also been in touch with  DC Upper Subansiri to take first hand information of the situation.
It may be mentioned that the incessant rain for last couple of days have cut off Taksing circle from rest of the world. Reportedly, porter tracks, hanging bridge, mule tracks etc have been badly damaged by the landslides in various locations. Chief Minister has sought a detail report from Deputy Commissioner Upper Subansiri so that funds could be made available for immediate restoration work. DC has assured to send the report latest by Monday.
Meanwhile, under the directives of Chief Minister, Secretary Food & Civil Supplies and DC Upper Subansiri are constantly monitoring the situation.