National
ADM was caught on camera, urinating at the Triveni Sangam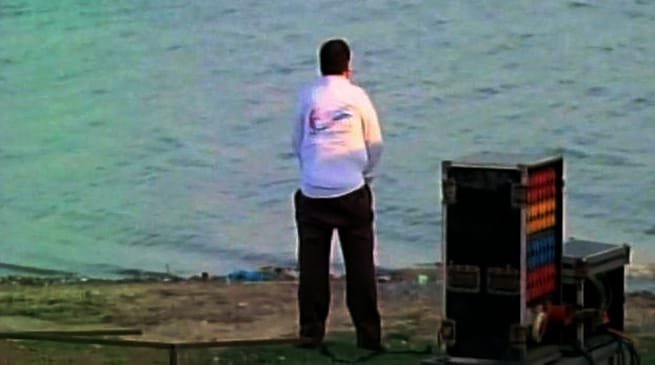 Allahabad
A Additional District Magistrate (ADM)  was caught on camera, urinating at the confluence of three rivers. 'Ganga, Yamuna and Saraswati' popularly known as Triveni Sangam.
The video shows Allahabad Additional District Magistrate (ADM) O.P. Srivastava relieving himself, it has gone viral on the social media. The irony of the entire episode is that Srivastava is seen wearing a 'Clean Ganga' t-shirt while committing this shameful act.
Apparently, the senior official was at the Triveni Sangam to discuss arrangements for the upcoming Triveni Mahotsav.
Shrivastav, however, has said he was not urinating, but washing his hands at the bank of the river.
Reacting to the incident, BJP leader Laxmikant Bajpai said that UP Govt must immediately suspend him.
It is an unpardonable offence. On one hand, the entire country, government and PM are working towards cleaning mother Ganga, and on the other hand this.
to see the video- click here 
https://youtu.be/CX9JGEuF9Qk