North East
ABSU to file PIL against anomalies in text book distributions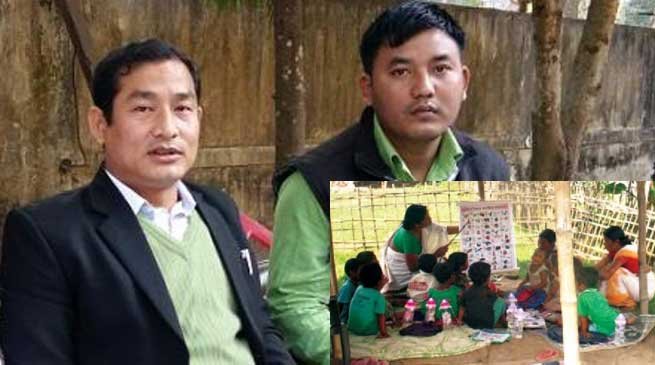 Kokrajhar
By Kanak Chandra Boro
The All Bodo Students Union (ABSU) recently came down heavily against the gross negligence towards the distribution of Bodo medium text books across Assam and decided to file PIL at Gauhati High Court against the failure of state government to supply text book to Bodo medium students.
Talking to reporters the secretary of the ABSU Kwrwmdao Wary said there had been serious shortage of text books and gross mistakes in Bodo medium text books. He said at least 35pc text books are yet to come in Bodo medium schools.
In Kokrajhar district nearly 59,000 text books of Bodo medium are required of which 10,000 books required under Kokrajhar BEEO, 21,830 books in Dotma BEEO, 18,934 books in Kachugaon BEEO, 2179 in Gossaigaon BEEO and 5967 books in Porbotjhora BEEO, he said adding that many pages of Bodo medium Mathematic books of class-VI, VII and VIII have mixed up with Assamese medium books and context of some text books are found cut from the side.
He said the ABSU has been raising voice against the negligence towards Bodo medium but the state government has been on the same mistake every year that has proved the pathetic attitude of the state government towards Bodo medium schools. He also said the negligence on the part of state government towards Bodo medium has violated the right to education act and fundamental rights of the children. He further said the state government should adopt a concrete policy towards the rationalization of teachers' appointment and provincialization of schools and the appointment of teachers should be made on medium based policy.
Wary said since inception, the Bodo medium continues to receive the same problem by the state government and publication corporation. He questioned who would be the responsible for gross anomalies in distribution of text books and mistakes in pages. He demanded that the matter should be brought to public consultation not within the cabinet committee. He said for the negligence towards Bodo medium, the ABSU will file PIL under article 226 against the state government for failure to distribute text books on time and failure to ensure fundamental right to education under article 21 (A) of the constitution of India. He demanded that the rationalization for elementary school should not infringe the RTE norms for children are entitled to get neighborhood schooling as their fundamental right to education and rationalization of teachers should be made adequately.
The ABSU leader warned that they will not allow distributing text books of other mediums unless the required Bodo medium text books are supplied. He said the ABSU will not tolerate the negligence only towards Bodo medium education in the state. He also said the Bodos have been demanding separate directorate for Bodo medium education in the state but it is yet to be set up and present state government should take up the issue with new initiative.