North East
ABSU stages Rail Roko Andolan in support of Bodoland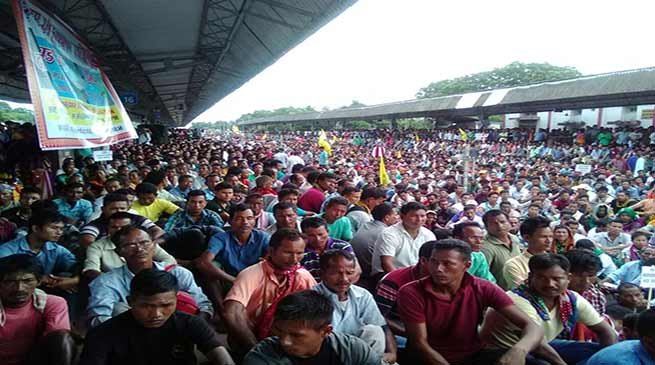 Guwahati
All Bodo Students Union has resorted to Rail Roko Andolan demanding a separate Bodoland from 05-00 am on Tuesday. Thousands of ABSU supporters have blocked railway tracks at Kokrajhar under Alipurduar division and at Dhekiajuli road station under Rangiya division. As a result running of trains have got affected and trains are controlled at various stations.
Talking to Arunachal24  ABSU president Promod Boro alleged that The present ruling party (BJP) in the centre will face a tough time in the ensuing 2019 election as they failed to keep their promises and ful fill the hopes and aspirations of the people demanding creation of new states.
Promod further said that " The last tripartite talk held on 26th April, 2017 with the government of India and movement group even after the assurance was given by the Union Home Minister of India to continue the talk. In such a situation the joint movement group has no point to keep silence, but only to launch vigorous mass democratic agitation".
After the today's rail roko andolan,  ABSU announced Economic Blockade for indefinite period starting from the first week of November, 2017.