North East
68th Republic Day Celebrations in Guwahati Frontier of BSF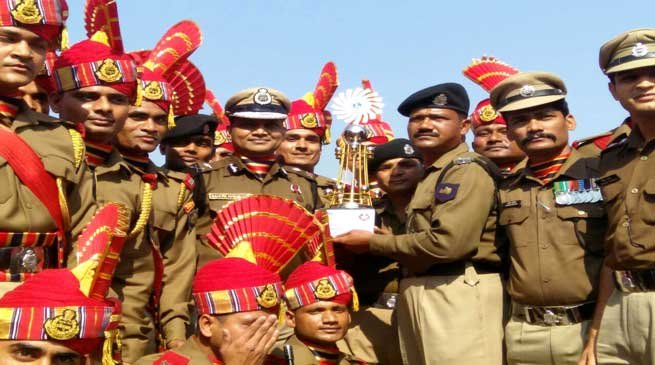 Guwahati
68TH Republic Day was celebrated in the Guwahati Frontier of BSF at Patgaon, with great enthusiasm. The Sector Headquarters and Battalions under this Frontier have also celebrated this day with great pomp and show.
Rakesh Agarwal, IPS Inspector General of the Frontier unfurled the national tri-color. He also addressed the border men including personnel of 1st NDRF and reminded them of the supreme sacrifices made by the freedom fighters of the country in giving us this freedom and called upon the troops to make whole heartedly efforts to protect the territorial integrity of the nation. He said that we should always adhere to ethos of unity in diversity and urged upon the troops to contribute to the society through various society oriented programs like the civic action programs, medical camps etc. He also visited patients at BSF Hospital to distribute sweets and wished them for their early recovery.
A BSF contingent including BSF band  participated in the State March-Past event organized at stadium Khanapara by State Govt and was adjudged 1st position among all contingents which took part in the event.
A Bada-Khana and a cultural program was also organized the afternoon for the entertainment of troops and their families to boost their morale.