Sports
12th South Asian Games: India top with 17 Gold Medal,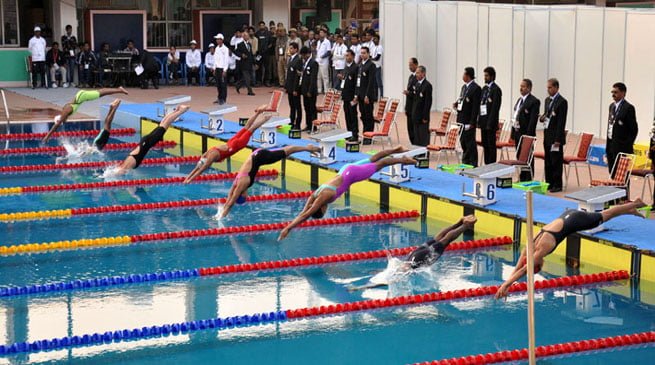 Guwahati
The Day 3 started for India with Gold. Indian women today brought laurels for the country. Cyclist Lidiyamol Sunny Menamparambil won the Gold medal in the Women's 40 KM Criterium Race (Cycling) event while Manorama Devi Tongbram got the Silver medal.
In Weightlifting Indian lifters continued to reign with Sambo Lapung winning Gold in Men's 69 Kg event and Saraswati Rout bagging the Gold medal in the Women's 58 Kg event.
Sri Lanka continued with their brilliant performance in the Games with Gold in Cycling and Weightlifting. On the third day of  12th South Asian Games  India remains top of the table with 17 Gold medals, Sri Lanka stands second with five Gold medals and Pakistan is placed third with one Gold in Women's 200 M Breast Stroke till 3 PM today.
The buzz for the 12th South Asian Games has caught on with the people of Guwahati and Shillong. With tickets being in high demand, all seats for the much awaited hockey match between India and Pakistan , to be played tomorrow in Guwahati, already sold out.